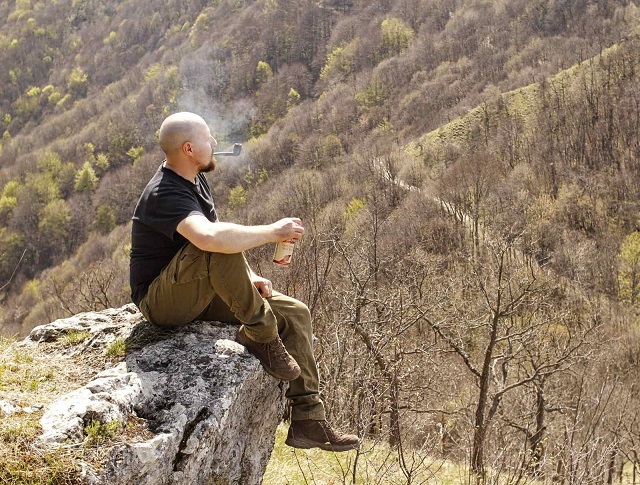 I first started smoking pipe in 2002. I didn't know anyone who smoked a pipe so my beginning was trial and error.
After gaining some experience, I could tell that some pipes smoked better than others, so I decided to find out what makes a good pipe. It was then that I started my way into pipe making, which continues today.
I am lucky to live in Croatia, a Mediterranean country where there is a lot of briar, so once a year I go to harvest briar that I use in my pipe making. After cutting it, the briar is boiled for over twenty hours and then placed on racks to dry for years.
Now, I'm working with a briar that has been cured for five years or more.
The machines I use are a lathe, drill, press, and sanding disc. After rough shaping with the sanding disc, I finish my pipes by hand with files and sandpaper. The pipes are then stained and polished with Carnauba wax.
For stems, I use German SEM ebonite rods.

Pipe making is my great passion, and I enjoy every part of it. Furthermore, pipe making process is a reward by itself – a great time I have with my friends digging and boiling briar or a contemplative time by myself while making pipes. If you decide to buy one of my pipes, I hope you have the same satisfaction smoking it as I have in making it.